SCHUNK ELECTRO CARBON, SA DE CV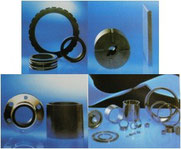 Graphite products for mechanical applications. Mechanical seals, segmented rings, seals for axial, radial rings, bearings, blades for dry piston compressors and vacuum pumps, rotary joints. Its use is focused on the following industries: chemical, aerospace, steel, sugar, cement; equipment such as pumps, compressors, steam heads.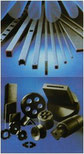 High temperature products. Silicon carbide beams, plates, posts and radiant tubes , shells for continuous casting, graphite inserts, graphite and carbon fiber tooling and plates, silicon carbide burners. These products have a great resistance to high temperatures; used in the ceramic industry (manufacturers of bathroom furniture, flooring), furnace manufacturers, aeronautics, glass manufacturers, semiconductors and heat treatment.





Fractional carbon brushes. These brushes can be made with spring automatic shutdown system, special design. Used in household appliances, power tools, toys; for both original equipment and aftermarket.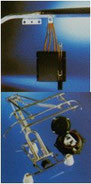 Brushes and complete systems for industrial use and for electric transport sector. Carbon brushes, pantographs, brush holders, earth contacts, flexible connections, renewable energy. Products targeted for direct current motors, also for the sector of trolleybuses, electric trains and subway; thermal power generation, wind energy. As manufacturers, all these products are made according to the specifications / requirements of each customer.

Brushes and assemblies for the automotive sector. Production of carbon brushes and/or brush holder assembly for alternators, starters, ABS, etc.